Before Treatment
Most places ask you to spend hours preparing your home each time for multiple bed bug treatments. But with BugBros, your prep work should only take a few minutes:

1. Remove the bedding from the beds & pick up any dirty clothes or blankets laying around. Place them in trash bags & tie them up tight.
2. Declutter as much as possible to give us room to work. Remove anything from underneath the beds. We'll be moving mattresses & furniture around and we'll be spraying baseboards, so please pick up any clutter that could be in our way. You can put everything in trash bags (tied up tightly) or bins out of the way somewhere. If there's anything left when we get there, our technician will put the items in a bag & place it in the garage or outside so that any bugs are carried away from the home.
3. While not necessary to completely control bed bugs, if you want the bugs gone more quickly, we suggest that you vacuum any live bugs you see on your beds, couches & chairs before we come. You'll want to dispose of them in an outdoor trash can.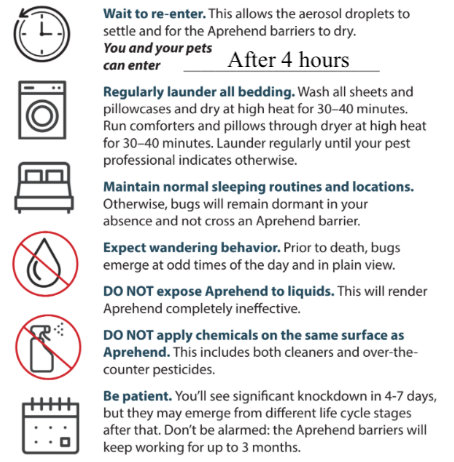 Bed Bugs Can Come From Anywhere
Many residents wonder where in the world they caught bed bugs. Unlike other parasites, your cleanliness has nothing to do with it. And unlike other pests, bed bugs do not live outdoors – they almost exclusively travel and feed on humans.
If you recently stayed at a hotel, took a flight, or even attended a local community event, you could have picked them up anywhere there were lots of people from many different places. Often it's a recent house guest that brought along some additional unwanted house guests on their clothes or in their bags. Once they settle into your bedding, however, they're nearly impossible to get rid of without the use of commercial pest control products, as well as experienced service technicians.
When you need to know that your bed bug infestation gets handled right and handled fast, you can't waste your efforts with cheap pest products sold in stores. Hire BugBros today and say goodbye to those bed bugs for good!
Get A FREE Quote Today!
Complete the form below or Call (855) 593-5455 for your no-obligation pest control quote.