NO Bugs. NO Contracts. Just #CrazyHappyCustomers
Your Home or business should be a safe place. But common Tulsa, OK pests can rob your family from enjoying this sanctuary. Yes, we kill bugs, but our true aim is #CrazyHappyCustomers through fast, effective and affordable service with a purpose. We serve you to serve our community by donating a portion of our work to charity.
Crazy Happy Employees Create Crazy Happy Customers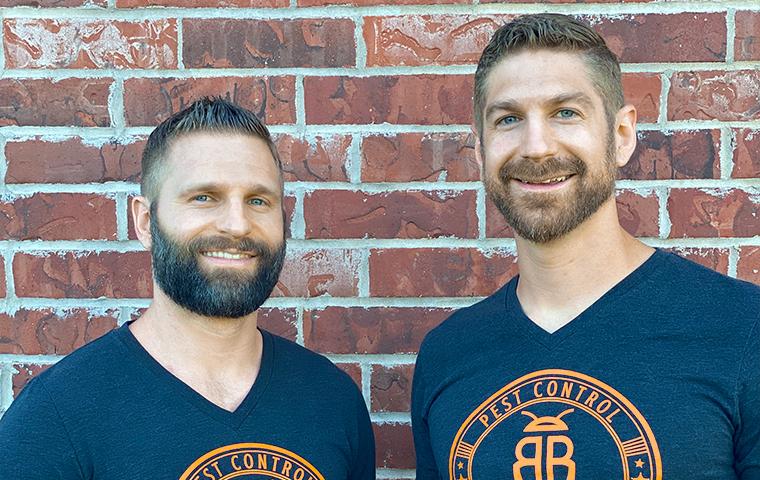 Since 2015, we've been family-owned (yes, we really are brothers) and it's been our family's mission to use our business to give back. Yes, we kill bugs - not just the kind that suck your blood, but also the kind that suck the lifeblood of our communities - poverty, violence, racism. We kill those bugs - those viruses that don't belong in our lives.
We do this by matching our employees' giving: For every hour a BugBro volunteers at a charity, we give them an hour of paid time off to go enjoy life. We believe a life dedicated to service and time with loved ones is a life well-lived.
As such, we abide by the Crazy Happy Code:

So don't just call a bug guy - call a BugBro! We provide a pest-free home environment, and a pest-free business, at a price you'll love - 100% backed by our Crazy Happy Guarantee. Because your family deserves to be safe and our community is worthy of our time.
100% Backed By Our
Bugs are bad. Crazy Happy is good. Hire our team of highly skilled bug assassins and you'll never worry about whether the job will be done right! We're the highest-rated around because we're passionate about our craft (check the 5-Star reviews from our #CrazyHappyCustomers here). And if you're not Crazy Happy with your experience, we'll refund 100% of your money back - guaranteed!
Get A FREE Quote Today!
Complete the form below or Call (855) 593-5455 for your no-obligation pest control quote.